A quick & easy chocolate, peanut butter, cookie dessert!
Which one you choose between a chocolate chip cookie, a brownie, or a peanut butter cup? Have all three in one! These Easy Peanut Butter Cup Stuffed Brookies will absolutely wow your tastebuds and they're so simple and easy  to make.
Peanut Butter Cup Stuffed Brookies
Ingredients :
1 (10oz) bag of brownie mix (plus the oil & egg to make the batter)
1 (6 pack) Reese's Peanut Butter Cups (12 cups total)
1 (16oz) package of refrigerated cookie dough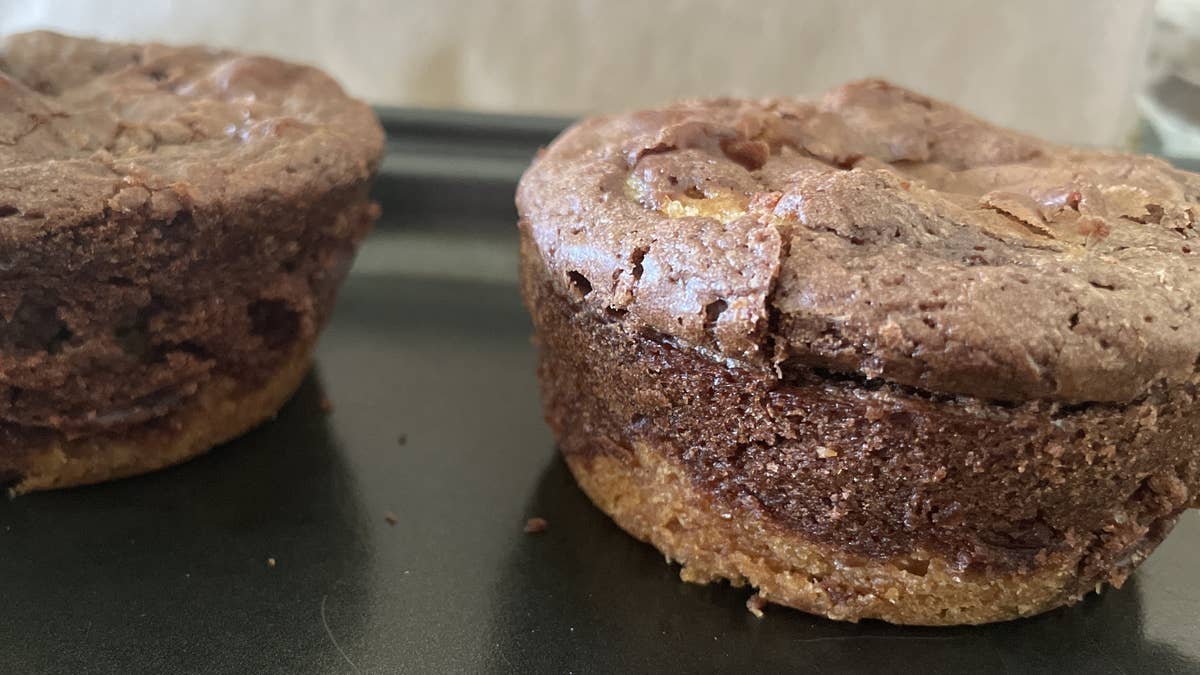 Instructions :
Preheat your oven to 350 degrees and generously grease a regular size muffin tin.
Prepare the brownie mix according the package directions; set aside.
Separate the cookie dough into 12 even balls and then squish them down into the bottom of each muffin cup.
Place a Reese's peanut butter cup upside down on top of the cookie dough.
Evenly distribute the brownie batter on top of each peanut butter cup until the wells are about 90% full.
Bake for 18-20 minutes or until the brownie batter is cooked through.
Allow them to cool for about 5 minutes before removing from the pan, and then enjoy while they are still warm.
SERVE !
Nutrition Info :
Calories

 377

Fat

 15g

Carbs

 55g

Fiber

 1g

Sugar

 38g

Protein

 3g